Breadcrumb Trail links
Local News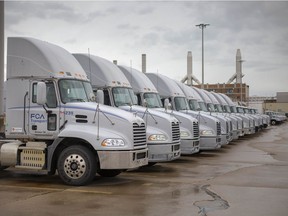 The Windsor Assembly Plant is seen on Thursday, Oct. 15, 2020.. Photo by Dax Melmer /Windsor Star
Article content
Windsor Assembly Plant workers were given their first look at highlights Sunday of a tentative agreement reached between Unifor and FCA last week that promises more than $1.3 billion of investment in the facility.
Advertisement 2
This advertisement has not been loaded yet, but your article continues below.
Article content
Due to COVID-19, the autoworkers attended virtual meetings and voted online over a 24-hour period that will end Monday at 9:59 am
Highlights of the new three-year deal were released early Sunday morning on Unifor's webpage.
By clicking on the sign up button you consent to receive the above newsletter from Postmedia Network Inc. You may unsubscribe any time by clicking on the unsubscribe link at the bottom of our emails or any newsletter. Postmedia Network Inc | 365 Bloor Street East, Toronto, Ontario, M4W 3L4 | 416-383-2300
Thanks for signing up!
Article content
The new deal includes a commitment by Fiat Chrysler Automobiles to add, in addition to the Pacifica and Grand Caravan/Voyager platforms, platforms that can build internal combustion engine, plug-in hybrid electric and battery electric vehicles and a commitment to at least one new model for the 2025 model year.
"We will be the only plan in North America to build 3 separate powertrains," said Unifor Local 444 president Dave Cassidy in the bargaining report.
"Every member currently on lay off will have an opportunity for recall and the addition of 1,500 new employees reinstating Windsor Assembly back to a 3-shift operation," Cassidy said.
Advertisement 3
This advertisement has not been loaded yet, but your article continues below.
Article content
The impact of the investment is estimated at 5,700 secured or new jobs by 2024 and the return of the third shift that ended this summer.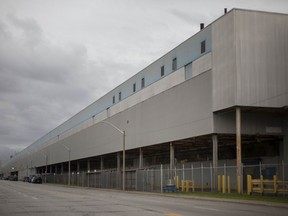 The Windsor Assembly Plant is seen on Thursday, Oct. 15, 2020.. Photo by Dax Melmer /Windsor Star
The master agreement, which applies to all 9,000 FCA Canada workers represented by Unifor, provides wage increases of 2.5 per cent in the first and third years of the agreement, with a four-per-cent lump sum bonus in the second year for all members at full rate of pay. There is also a parity adjustment in year three to re-establish parity between FCA and Ford assembly workers.
By the end of the agreement, a production worker at the top of the grid will earn $37.33 an hour, up from the current $35.40. Skilled trades base rate will rise to 44.77 from the current $41.88, due to the addition of two special adjustments that will reinstate the 20 per cent base wage differential.
Advertisement 4
This advertisement has not been loaded yet, but your article continues below.
Article content
Upon ratification, workers will receive a one-time $7,250 lump sum payment and a lump sum bonus of $2,000 will be paid prior to the Christmas holiday period in 2021 and 2022.



Unifor, FCA deal will bring second product line, 2,000 jobs to Windsor Assembly




Unifor-Ford deal a 'shot in the arm' for Windsor automotive sector
New hires will climb the wage grid faster, as the grow-in has been reduced to eight years from 11.
Shift premiums for workers on the afternoon shift of five per cent and 10 per cent for the night shift have been reinstated, while eligibility for supplementary unemployment benefits has been reduced to three years from five years of service.
There are also increases to vision care, paramedical, medical and dental benefits and increases to life and disability program benefits.
Retirees and surviving spouses aged 80 and older will receive a special one-time payment of $500.
Those looking to retire may be eligible for a one-time $40,000 lump sum retirement incentive in early 2021.
Results of the vote will be available Monday.
twitter.com/KotsisStar
Share this article on your social network
Comments
Postmedia is committed to maintaining a lively but civil forum for discussion and encouraging all readers to share their views on our articles. Comments may take up to an hour for moderation before appearing on the site. We ask you to keep your comments relevant and respectful. We have enabled email notifications—you will now receive an email if you receive a reply to your comment, there is an update to a comment thread you follow or if a user you follow comments. Visit our Community Guidelines for more information and details on how to adjust your email settings.