This is a carousel. Use Next and Previous buttons to navigate
1of3
Windsor, Connecticut – January 28, 2020: Windsor HS vs. East Catholic HS boys basketball Tuesday evening at Windsor. Final: #2 Windsor HS defeats #1 East Catholic HS 48-45.
Peter Hvizdak / Hearst Connecticut Mediashow moreshow less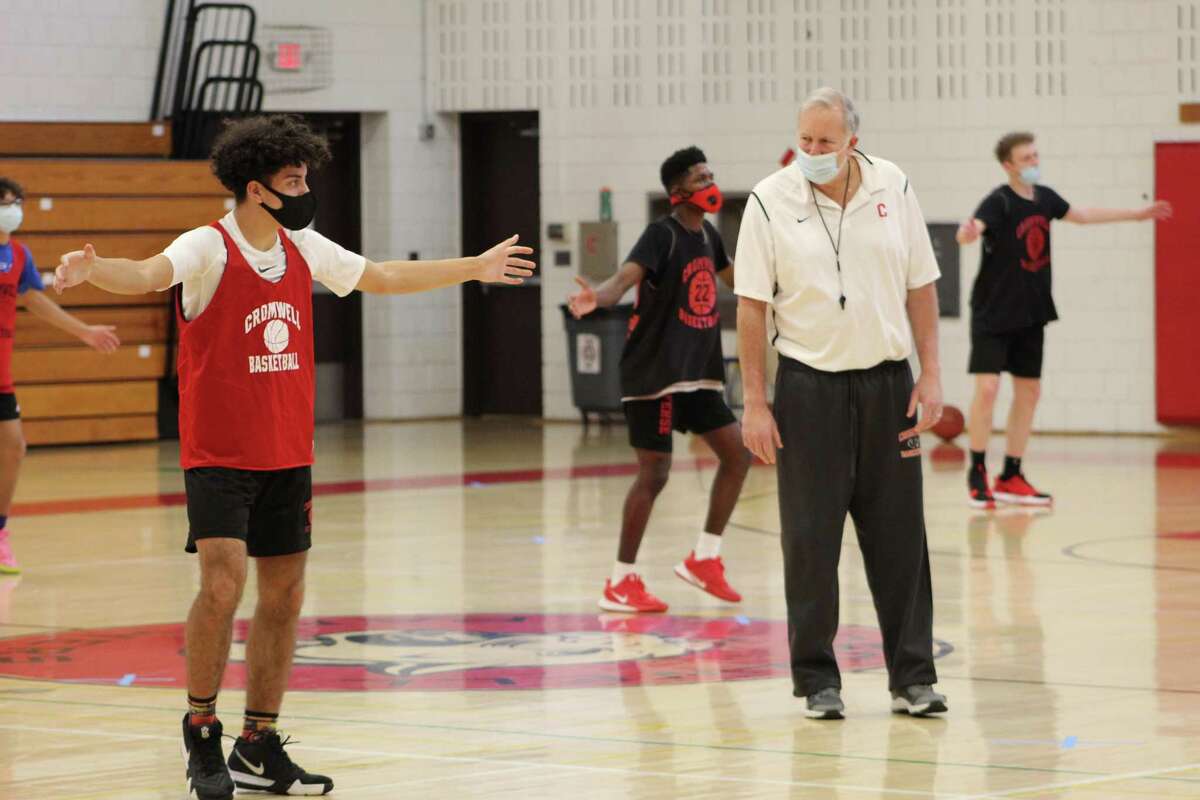 2of3
Longtime Cromwell boys basketball coach John Pinone oversees a conditioning drill during Saturday's practice.
Paul Augeri / For Hearst Connecticut Mediashow moreshow less3of3
Fourteen boys basketball teams will join Windsor in its annual Hoops For Food Scrimmage on Saturday at Windsor High.
The scrimmages will begin at noon. The teams will work in groups of four: Xavier, Capital Prep, Farmington and Fitch; Pope John (Mass.), Cromwell, Norwich Free Academy and East Hartford; Windsor, New London, Crosby and Hand; and Windsor, Holy Cross, Capital Prep Harbor and West Springfield (Mass.).
Players are bringing either two canned goods or two non-perishable food items to donate to Windsor's Food Bank.
Admission is $5 for adults, $3 for children. All spectators must wear a mask to comply with COVID-19 protocols. Spectators can also bring non-perishable food items for donation.
[email protected]; @nhrJoeMorelli